Using Rich Text to Build Language
 Once we understand the need for explicit language and writing teaching, the question becomes, "Exactly what does this look like in a classroom?"  This post aims to begin to answer that question.  
Quality picture books.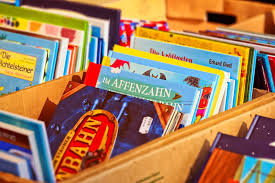 A particularly engaging and effective method of building language is through the use of quality picture books.  This is by no means a new way to explore and contextualise grammar.  I highly recommend Joanne Rossbridge and Kathy Rushton's book "Convers…
Show AND Tell
The start of a new school year (or term, or week, or day) brings with it a desire to establish routines and expectations in our classrooms.  It is usual to spend time with students talking about rules and outlining what will be expected of all members of the class.   These will be reinforced each day as you give instructions to students. You might ask them to enter the classroom quietly or move quickly to pack up.  

This is all great if students understand what it is you want them t…
Time to Break Up with Running Records
"What's his level?" It's a question repeated over and over again in Australian Schools.  It seems that everywhere you look kids are being tested using a popular benchmarking kit that ends up providing an instructional and independent level for reading.  Let's be honest. The idea of a 'level' is attractive. It gives us an easily measurable way to track progress in a child's reading.  The problem with this system is that it doesn't effectively measure a child's reading progress at all.   This sy…
Top 5 Tips to Maximise Reading Success – Part 4
Tip No. 4 - Ditch the Sight Words

In a previous post I challenged the popular practice of giving beginning readers predictable texts. This week I'm REALLY asking you to go against everything you know and ditch the sight words. Yes, that's right.  I said it. DITCH THE SIGHT WORDS.  Why? Basically, because they are not a thing.
For years and years we have been attempting to teach children to read using flawed methodology based on misunderstandings of how our brains process words.  Personal…