What About the Play?
There is a huge push (and rightly so) for strong literacy foundations  to be built in the first year of school, but with children entering formal schooling as young as four and half years old, the question is to be asked, "What about the play?".
If you have been reading my blog of any length of time you will know that I am a MASSIVE advocate for explicit teaching in early literacy skills.  I write and teach others about teacher led, systematic, instruction in reading and spelling. What you …
From Sounds to Sentences
One of the big questions I hear Foundation (Kindergarten/prep/pre-primary/reception/transition) Teachers ask is, "When should children be writing sentences?"  I would like to answer this question as it relates to skills as well as age.   To focus only on the 'when' as a consideration of age can lead us to 'achieve' this by any means possible, including having children copy scribed sentences and use word banks to copy the words rather than segmenting and writing themselves.   Instead, we need t…
Whole Group Teaching in the Foundation Classroom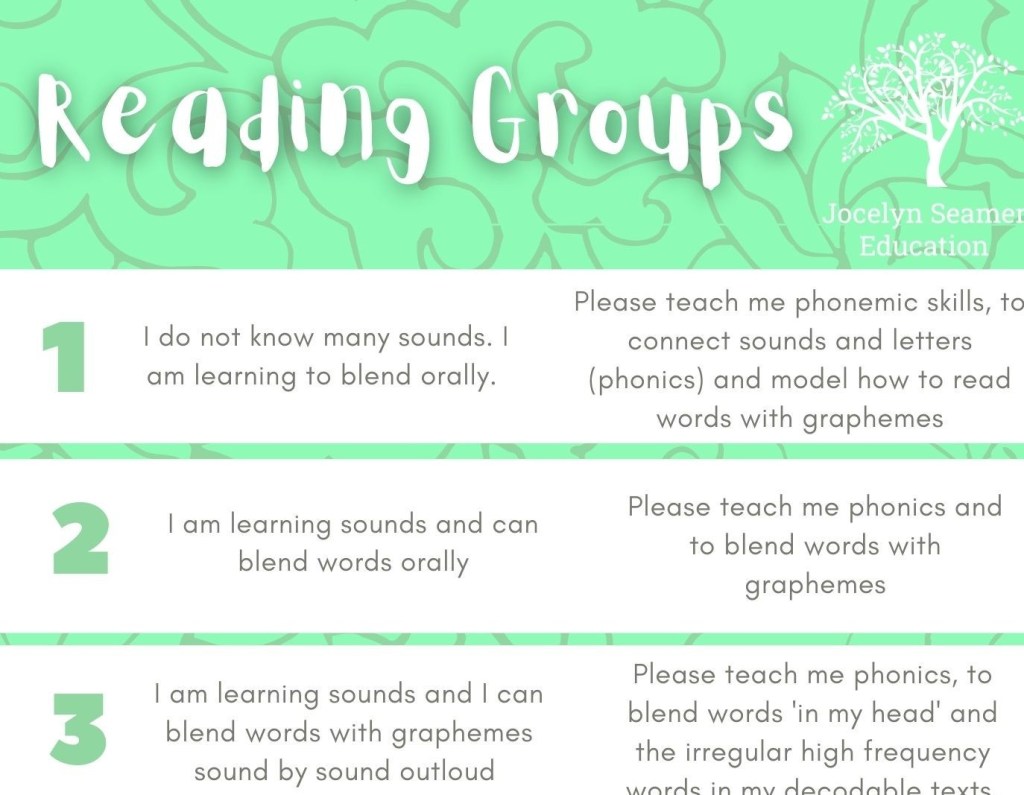 In my last blog post I discussed the ways that we can group children for small group reading instruction (often called Guided Reading).  I talked about the need to focus on skill development rather than 'reading levels' for our beginning readers and exactly what you can teach them at each stage of their reading development.  You can find that post here(including a handy downloadable).

In this post I would like to explore what 'whole class' vs 'small group' work looks like and pr…
Grouping in the Science of Reading Classroom
The idea of 'guided reading' in the Science of Reading foundation classroom is a simple, yet muti-faceted proposition.   In most schools guided reading is based on the reading level that arises from the benchmarking assessment done by the teacher and focuses largely on comprehension and learning to use a variety of 'strategies' to decode words. During these small group lessons children read predictable texts at their 'instructional level'.  This approach exposes children to instructional pract…