Thinking of running in-house PL on the science of reading?
So, you have been lobbying your Principal and they have finally let you have 20 minutes of your staff meeting to share your passion for the reading science.  What do you do?  Do you hand out a journal article showing that systematic phonics is more effective than whole word reading and workshop responses? Do you share a clip explaining how balanced literacy has failed students?  You could do those things, but if you are hoping to start the seeds of conversation about changing practice in your school you might like to consider building connections rather than hitting your colleagues over the head with facts and passion.
Want to know why? Watch the clip below

If you don't have time to watch this clip, essentially it is saying that in order to change people's minds, we need to find common motives and points we can agree on. How do we do this when we are talking about reading instruction? 

Here are some points you might like to include if you get the chance to address your colleagues or staff about systematic reading instruction.

Acknowledge the role of oral language in learning to read.
It seems to me that one of the fears of people who are opposed to methodology that we would consider to be evidence-informed, is that we are planning to throw out all of the lovely, early childhood based oral language strategies and activities that have been a part of early years teaching for about a million years. Think, reading picture books, puppet shows, opportunities to interact with books in a way that works for children and dramatic play in play-based learning.   Talk about the need for children to have strong oral language skills to underpin all literacy and acknowledge the need for this work to be intentional and a core part of the early years focus.


Start to build a common vocabulary about the big 5 of reading instruction.
Show that you understand that good reading instruction is about more than phonics only or children learning like robots.   You can do this by showing real examples of children learning in a rich and explicit way.  Find clips on YouTube to demonstrate children's engagement with explicit teaching.




Don't try to pretend that balanced literacy doesn't work.
It does, but only for some students. Sure, there are children who learn to read with a sight word program and predictable texts, but there are many who don't.   Float the idea that we want to reach every child, not just get great results for some. Show Nancy Young's Ladder of Reading and discuss the fact that many children need a systematic approach.  Discuss the workload of teachers, the fact that explicit teaching reaches every child and reduces the cognitive load of teachers.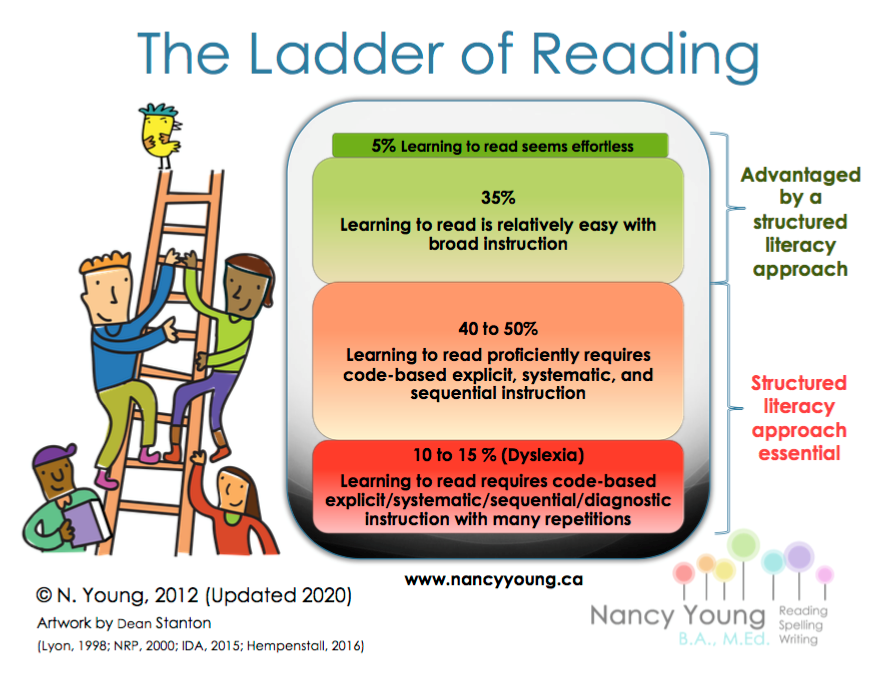 4. Show examples of what evidence-based practice looks like in real life.  
    You can hand out my guide 'How to Teach Reading in the First Year of School'. Teacher Guide - How to Teach Reading in the First Year of School.pdf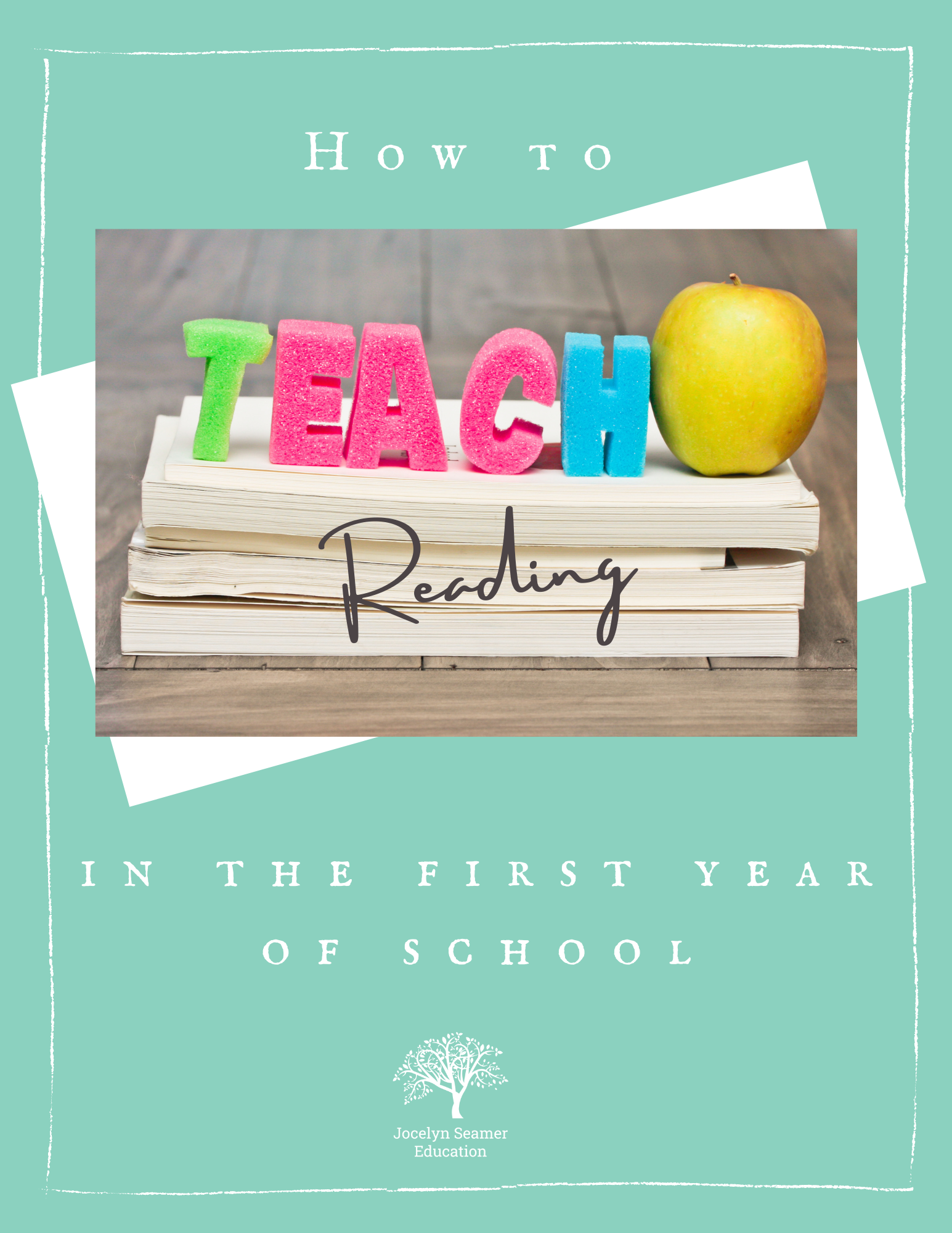 5. Ask questions that remind everyone of the end goal.
"What does our data tell us about who is and isn't being served?"
"What does success look like for our students?"
"What is our current experience and reality in teaching reading? From 1-10, how effective do we feel we are?"   
If you get the chance to share information with your colleagues, finding time to put things together can be tricky.  To help you out, I have created a PowerPoint that you can download and use in an in-house presentation at school.  I hope it helps!